January 17, 2023 at 10:59 am
#53688

Peter Herrmann
@pieth
No Youssef, not on Keras.
My model was only developed with Ngene´s Deep Learning Toolkit.
I would like to program the same UNet architecture with Haibal. Then train the network and save the trained network (weights, configuration, etc.). I would then like to reload the trained and saved network in Haibal, segment unknown lung CTs and quantify them with my image processing software (which was also programmed with LabVIEW).
---
Example:
The user interface that I programmed.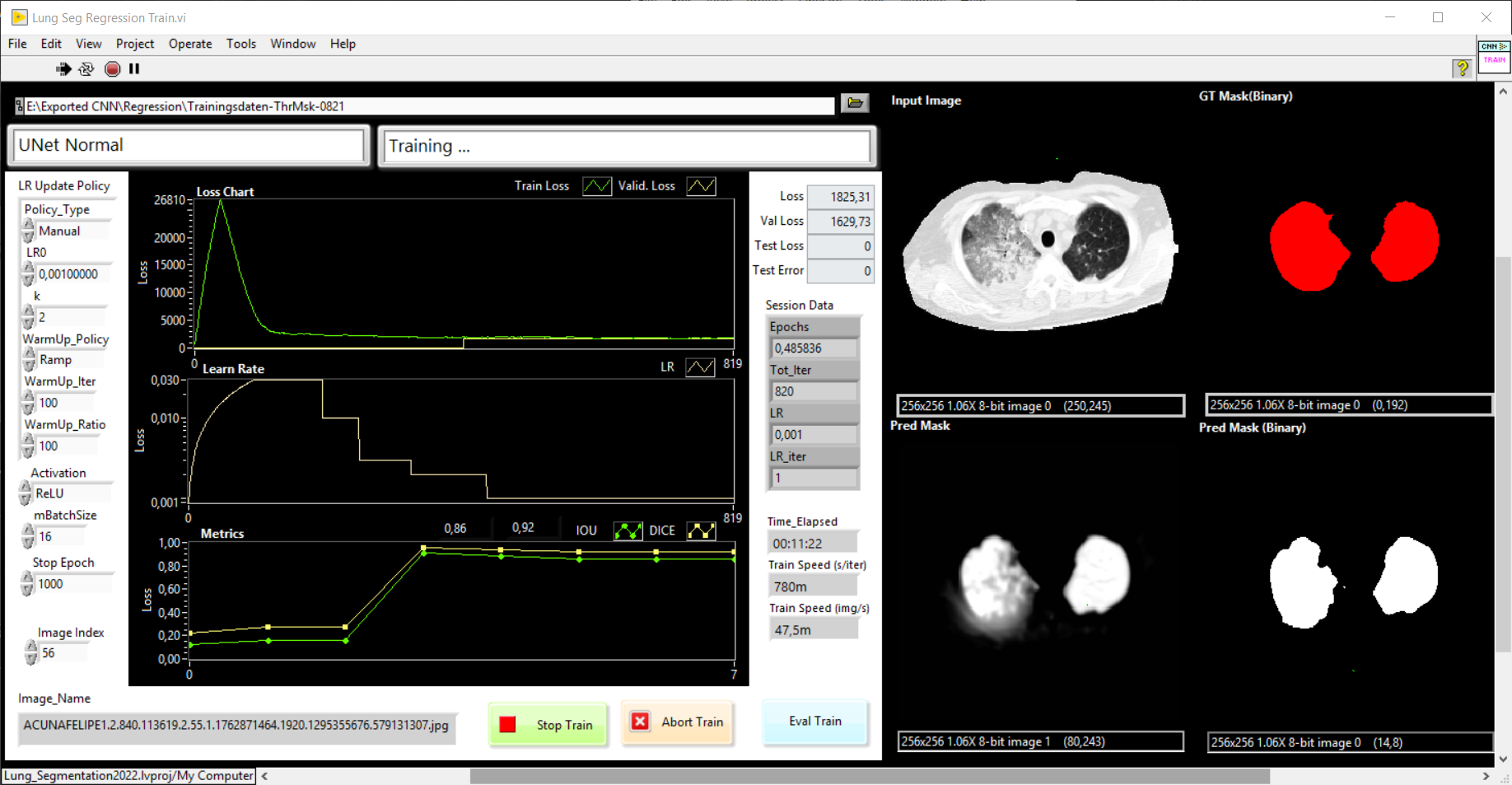 UNet with downsampling path (Image size from 256×256 to 16×16 pixel, no of convolution filters from 64 to 1024) and upsampling path (upsampling and concatenation. Image size increase from 16×16 to 256×256 pixel and no of conv. filters decrease from 1024 to 64).
Downsampling VI: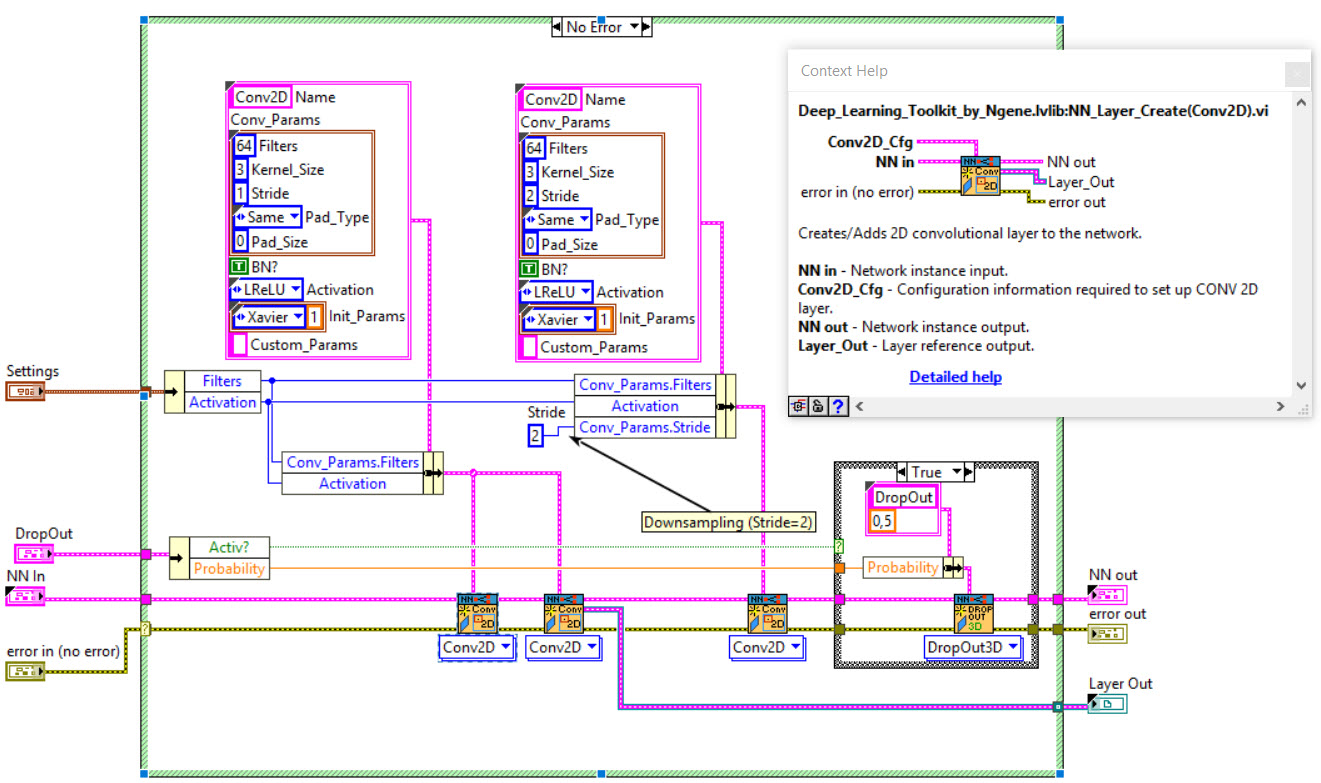 Upsampling and Concatenation VI: