February 27, 2023 at 3:09 pm
#58135

Youssef MENJOUR
@youssefmenjour
Dear Peter,
I have good news and bad news.
The bad news is that you are absolutely right, there is a problem with HAIBAL 1.2.1.3 –> tested and I am witnessing the same error.
There is no partial fix with HAIBAL 1.2.1.3 that we can do.
You will have to wait for the next version. 😅
The good news is that I just ran it with the latest version of the HAIBAL project and it works fine!!!
So I will have to ask you for a little patience we are checking that all our modifications are working properly, we should finish tomorrow.
I'll make an intermediate release for you as soon as we finish (it will be only the version for LabVIEW 2021) –> so that you are not blocked in your work. (I confirm you that your code and your project are working properly)  —> it work fine with RTX 3900, so with your RTX 8000 it will be ok 🙂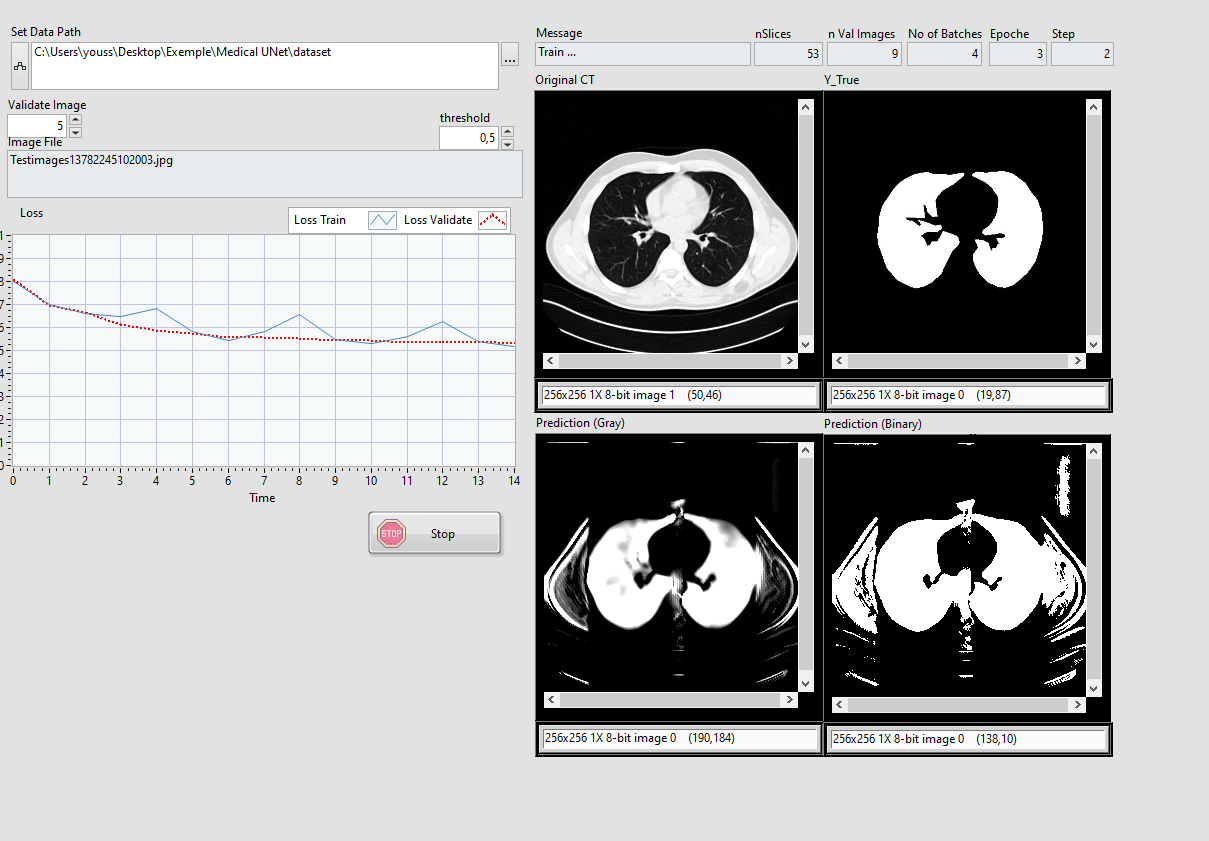 The big release will take place in a week (there will be a lot of changes including the file management in a new format).
I see that you save with the current system that we will abandon because if we update the model the bin will not be readable. The new format (Format h5 used by Keras tensorflow and adopted by us) will avoid this whatever the future updates.